News
Scoliosis: Diagnosis and management
Scoliosis is a curvature of the spinal column in all three planes causing coronal plane deformity (often seen as shoulder imbalance and uneven waist contour), sagittal plane deformity (often seen as loss of thoracic kyphosis and chest wall asymmetry) and rotational deformity in the axis of the spinal column (often seen in the elevation of the scapula or "rib hump").
---
Dr Bhisham Singh, Orthopaedic Spine Surgeon, talks back pain treatment and prevention with Ed Phillips on Better Living.
---
Dr Brian Hsu Uses Guided Robot for Spine Surgery at Westmead Private Hospital
As the population of Greater Sydney soars past 5 million, so does the demand for healthcare resources.
The good news is that robotic-assisted surgery in the city's west is bringing the local population the highest level of care.
Having undertaken 1000 robotic cases since 2013 in various surgical applications, specialists at Westmead Private Hospital now have a robotic option for spinal surgery. "Our world-class surgeons continue to push the limits of this game-changing technology to perfect even more innovative and complex surgical procedures – redefining minimally invasive surgery," says Westmead Private's CEO, Mike Flatley.
---
ABC Lateline interview – Bone Donation
---
Interview with Dr Brian Hsu
An interview with Dr Brian Hsu, orthopaedic spine surgeon. Australian surgeons are now able to use state of the art robotic technology for spinal surgery which is set to transform the future spinal surgery. Dr Hsu says this technology will allow him to place implants and screws into the spine with much greater accuracy and therefore give patients lower complication rates and a faster recovery. Hsu says it is a very new technology and once it is widespread, the expectation would be that it will be used worldwide.
---
Spine surgeons hone in on holes
Surgeons have been using GPS-based devices for some time, but a Sydney operating theatre has been fitted with the medical equivalent of park-assist.
It's a leap forward, says neurosurgeon Dr Jonathon Ball, who is using the robotic system to make his already exacting spine operations more precise.
Apart from reducing risk and improving accuracy, the Israeli-designed Renaissance guidance system improves recovery time and reduces pain.
Dr Ball and orthopedic surgeon Dr Brian Hsu use it to position a drill guide before they insert screws and rods which stabilise deformed, degenerated or injured spines.
---
Aussie surgeons spearheading robotic spine technology
In a southern hemisphere first, Australian surgeons are using state-of-the-art robotic technology to transform conventional freehand surgery for people living with degenerative spinal disease.
The new Renaissance technology is available to patients who require spinal fusion surgery – a procedure performed on around 100 Australians with degenerative or traumatic spinal conditions each week.1 The introduction of Renaissance means patients experience less post-operative pain, lower complication rates and faster recovery times. 2,3,4
The new technique is made available thanks to the shared vision of Dr Jonathon Ball, a neurosurgeon from Sydney's Royal North Shore Hospital, and Dr Brian Hsu, a leading Sydney-based orthopaedic spine surgeon.
---
Renaissance Launch – Australia
Consumer and medical media outcomes
Last updated 9 April 2014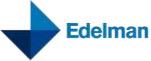 To know more please click here.